Jazz for Concerts and Events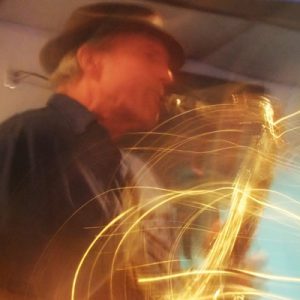 If you like fine jazz, brimming with spirit, creativity, energy, taste, and exceptional musicianship, you'll definitely enjoy the Jim Grantham Jazz Quartet. This group, comprised of top San Francisco Bay Area veteran musicians, plays contemporary jazz in a wide variety of styles and moods. The group features many original compositions as well as great jazz standards from composers such as John Coltrane, Miles Davis, Keith Jarrett, Chick Corea, Joe Henderson, etc. While the band is best heard in concert type venues, they are also available for clubs and parties.
Jim Grantham, saxophone stylist, bandleader and composer, plays tenor, soprano saxes and flute. Jim's music springs from the tradition of melodic lyricism—Lester Young, Dexter Gordon, Stan Getz, Miles Davis, Wayne Shorter. He has performed with many fine musicians including Bobby McFerrin, George Cables, Eddie Moore, Mark Isham, Ed Kelly, Gaylord Birch, Frank Tusa,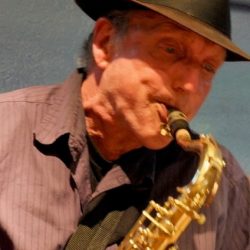 Pianist/composer Laura Klein has appeared at SF Jazz, Pied­mont Piano, Yoshi's, Sacra­mento Jazz Coop­er­a­tive, Cal­i­for­nia Jazz Con­ser­va­tory, Vallejo Jazz, the Sound Room, Pacifica Performances, and many other festivals and venues. She has recorded her own compositions with FivePlay Jazz Quintet, Triceratops, and vibraphonist Ted Wolff. She has performed live in concert with FivePlay several times on KPFA, and been a featured guest on Alisa Clancy's "Desert Island Jazz". When not performing with her own groups, Laura is an active free lance pianist on the Bay Area jazz scene.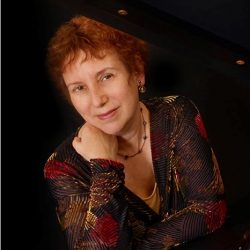 Richard Saunders has been playing bass professionally with many top musicians in the bay area for over 50 years. He has performed with Freddie Hubbard, Joe Henderson, Cat Anderson, Jessica Williams, Dan Hicks, Country Joe and the Fish, the San Francisco Mime Troup, among many others. He has recorded with various artists and movie and tv shows. He lives in Oakland.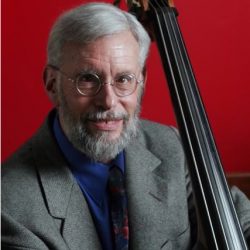 A long time Bay Area resident, ace drummer David Rokeach has been working primarily in the San Francisco and Los Angeles areas for more than 20 years. David toured nationally and internationally with Ray Charles from 1990-91. This included concert videos and many television appearances, including the Johnny Carson Show and the Doc Severinson Orchestra. He has performed/recorded with Aretha Franklin, Patti LaBelle, Aaron Neville, Mavis Staples, Lou Rawls ,Dr. John, Grammy winner Joe Henderson, Mark Murphy, Charlie Musselwhite, Wilson Pickett, Linda Tillery, Steve Miller, Maria Muldaur, David Grisman, Louis Bellson, Wayne Wallace, The Nelson Riddle Orchestra, several symphonies, Maria Schneider, Rita Moreno, and many many more.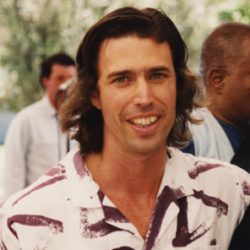 Nightbird Music
Since 1980 Jim's company Nightbird Music has been providing live musical entertainment for all occasions. Since then Nightbird bands have performed at 1000's of engagements of every description. Today we concentrate on instrumental combos for dinners, receptions, corporate events, small parties using top Bay Area professionals. All bands can be customized for a particular event.
Feedback
* Here is some feedback from other professionals (caterers, booking agents, etc.- screened by Hopscotch Press.
"He's really nice for weddings as well as corporate events. I've never had one complaint in all the times I have used his services-he covers all the bases and pleases brides and grooms as well as AT&T big shots."
"Jim can cover any kind of music you want, from swing and jazz to pop. He definitely deserves your endorsement. His group provides the highest level of musicianship you could expect-and then some."
"Jim offers a fair price for high quality. He's a wonderful, gracious gentleman. His band is on time. They have a nice set-up. They are dressed well."
* Reviews direct from clients…
"It was a pleasure listening to NIGHTBIRD at the Newsweek dinner. We enjoyed your music and that of all your group. Warm personal regards."
– Senator Milton Marks (Newsweek Convention .. 16 piece band)
"Thank you and your band for doing such a great job at my wedding. I received so many compliments about the band and it was very obvious how much the crowd enjoyed the music. I thank you for making our day perfect."
– Sharon Stone O'Neil …  wedding reception
They (NIGHTBIRD) were great. The retirement party was a huge success. I thank you.
– Denny Seagreen…retirement party
To find out more about the possibilities, contact Jim by phone or email:
Phone: (510) 271-7904
Email: jim@nightbirdmusic.com

Jim Grantham CD "Conversations"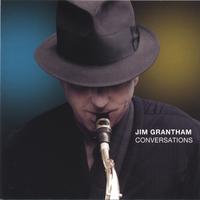 You can now enjoy the Jim Grantham Jazz Quartet at home. Contact us to have access to the CD.
The CD is a selection of recordings from two sessions featuring different musicians. Collectively they present the range and versatility of Jim's music. The title "Conversations" not only is one of Jim's compositions, but reflects his approach to improvised music in general. Enjoy!